11 min read
Ultimate Guide to Starting a Mobile Medical Program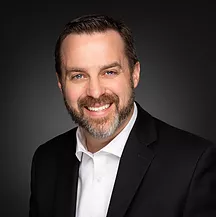 Travis LeFever Feb 1, 2021 2:20:14 AM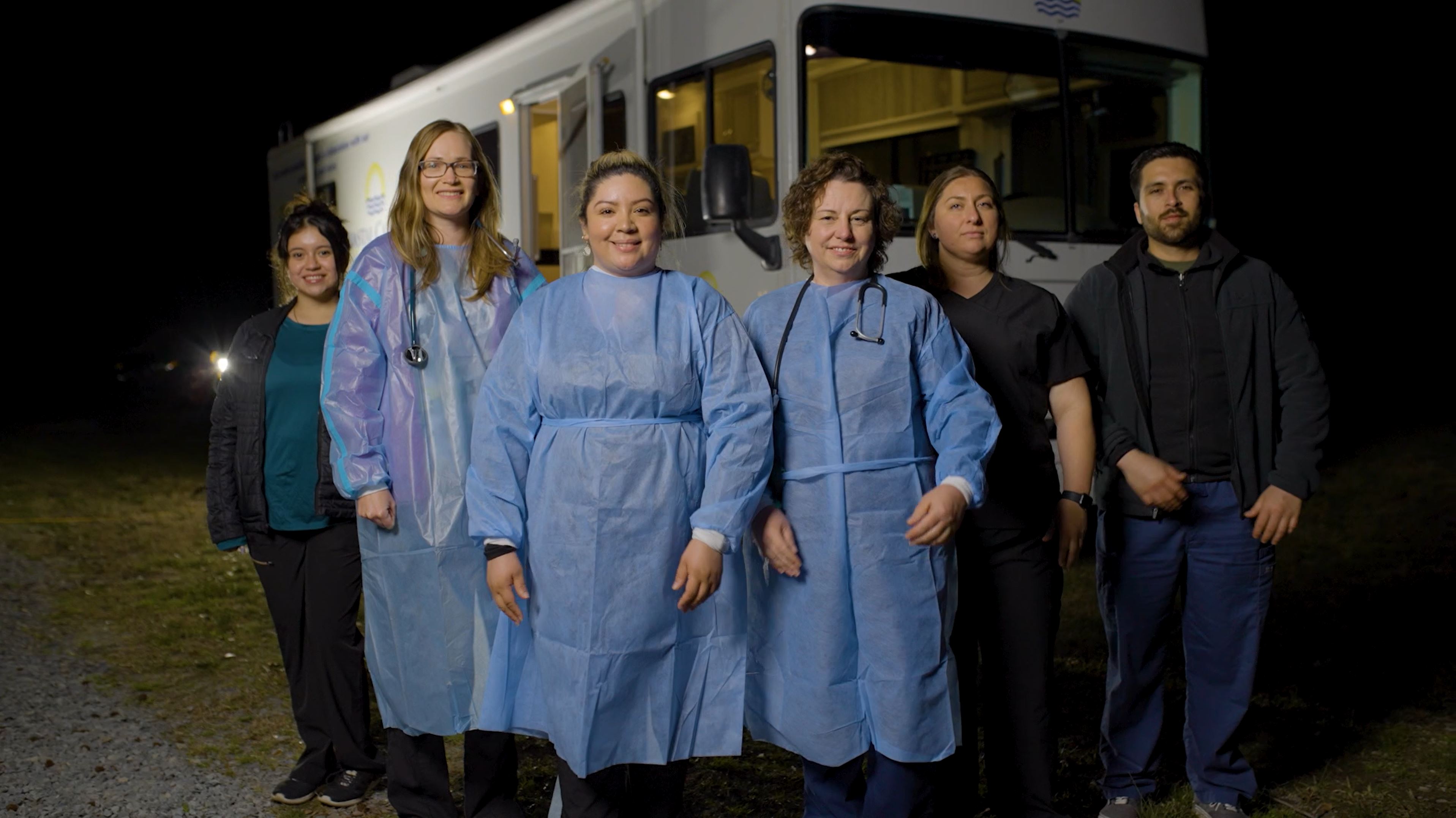 Ready to take your healthcare mission on the road? This definitive guide will provide all of the information you need to successfully launch your mobile health clinic.
When a team of passionate healthcare providers comes together, miracles can happen. And now with the help of mobile health clinics, it is easier than ever to expand your services and deliver miracles to those who need them most.
In this guide, we'll discuss:
1. What is a Mobile Medical Clinic?
2. 3 Steps to Get Started with a Mobile Medical Program
A. Create Your Vision and Team
B. Investing in the Right Mobile Medical Unit
C. Planning Your Mobile Health Program
3. Benefits of Starting a Mobile Health Clinic
What is a Mobile Medical Clinic?
Mobile medical clinics (or mobile health clinics) are specialty vehicles customized with the necessary facilities, tools and supplies for healthcare providers to bring their services to new locations and offer high quality care to underserved communities. With this new technology, doctors, dentists and other medical providers are now able to extend their reach beyond their brick and mortars and set up shop wherever they desire. Mobile clinics are truly transforming the healthcare industry and breaking down barriers to medical access across the country. Travis LeFever breaks down in-depth how in our blog here.
There are many different types of mobile medical vehicles that deliver a variety of medical services, including urgent, preventative, or mental health care. Depending on your medical practice, mobile medical units can be designed to administer testing, routine check-ups, social programs and more.
Here is a list of the common uses for mobile medical clinics:
Primary Care
Urgent Care
Dental Health
Mammography
Testing and Screening
Laboratory
Audiology
Disaster and Pandemic Relief
Mental Health Programs
Prenatal/Postnatal Care
Mobile medical programs have made it possible for healthcare to reach the more vulnerable populations across our country in an efficient and cost-effective way. As technology advances, the mobile medical industry evolves along with it, opening up new opportunities for medical providers to jump on the transition to mobile. If you're still on the fence, this guide outlines the 3 most common decision making criteria we see folks keep in mind when buying their mobile clinic.
Are you ready to get on board with this movement? Let's get started.
Where Do I Begin?
Before you can hit the road, there are many critical details to consider – from the purchase of your mobile medical unit that suits your needs to the planning and execution of your program. Bringing your vision to life can seem like a challenging and expensive venture.
We're here to tell you – it doesn't have to be. In the following guide, we'll walk you through the process of choosing the right unit and launching a successful mobile medical program.
As you embark on your mobile medical mission, you might be asking yourself: where do I even start? The initial process can be broken down into three principal steps to get you started, including:
Create Your Vision and Team
Investing in the Right Mobile Medical Unit
Planning Your Mobile Health Tour
By taking the time to iron out the details in each of these areas, you'll set yourself and your mission up for success.
3 Steps to Get Started with a Mobile Medical Program
Before you get started on your mobile clinic, you have to know the mistakes to avoid in the process so that you can take proactive stakes to avoid them. From unrealistic expectations, to underestimating the cost, you don't want to be caught unawares. First, check out our 6 Mistakes to Avoid When Running a Mobile Health Program, and then return to these 3 steps to get started on your mobile medical program journey!
1. Create Your Vision and Team
Your mobile medical mission begins with identifying who you aim to serve, where you plan to go and what need you plan to provide a solution for with your services. Start by determining the demographics in your own community and surrounding areas to discover the regions that would benefit from your mobile services the most.
Find the Communities that Need Care
Do your own research to learn the needs of the patients in these medically underserved communities. What services and programs are these places lacking? What is the best way you can provide high quality care and really make an impact? With the answers to these questions, you can map out the locations you'd like to include on your tour and decide on the primary services you plan to provide.
Be sure to assess your competition and other mobile medical providers before you choose your location schedule. This will allow you to ensure they are not already serving the areas you're planning to visit.
Build Your Dream Team
With a clear vision of the communities you'll visit and services you'll provide, it is essential to build the right team to help you bring your vision to life. Whether you're taking on this endeavor all on your own or with a partner, it is important to enlist the support of a competent and diverse staff that shares the same passion for your mission. The ideal team will strive to create a friendly, inclusive and safe environment for each and every patient.
By working with experienced mobile medical partners, like Mission Mobile Medical, you can save time searching for your dream team. We guide our clients through a smooth, efficient process to launch their mobile medical program, as well as provide the technical support to ensure they have everything they need for a successful sprint out on the road. For a further guide on how to build your perfect team, check out our guide here!
2. Investing in the Right Mobile Medical Unit
Choosing the right mobile medical unit that is realistically priced and furnished with the equipment you need is key to your success. This is also the point at which many healthcare providers get stuck, concerned the cost of a mobile medical vehicle is far out of their reach.
New v.s. Pre-owned
Designing and building your own brand new mobile medical unit with all of the fixings can get incredibly expensive and easily turn into a lengthy process. The necessary man-power and materials to construct a customized mobile health clinic can be limited. This can potentially delay delivery times by six to nine months and increase costs exponentially.
When you're first starting your mobile health business, the smartest and most cost-effective move is to purchase or lease a pre-owned mobile medical unit. This will allow you to save significantly, so that you can invest more of your budget into customizing your mobile asset, developing your program and hiring a strong team.
As experts in the realm of used mobile medical vehicles, we know exactly what you're wondering...Is buying a used mobile medical clinic safe? Reliable? Will I be able to achieve the same vision and create the same custom experience I've been imagining?
The Right Warranty
Buying a mobile medical unit is a huge investment, and just like with any major financial investment, you want to secure the right insurance for your asset. In this case, it is important to obtain a warranty with your mobile health unit.
Warranties come in different shapes and sizes – in other words, they either guarantee that they will deliver on their promises or they don't. When you're out on the road serving communities and find yourself with a major technical issue on your hands, the last thing you want to be doing is fighting with the manufacturer or vendor over the fine print of your contract.
How can you prevent this from happening? Remember these tips when discussing the scope of your warranty for your mobile medical unit:
Review the warranty carefully and make sure you fully understand the terms. Is it written simply and clearly? Does it state their intent for your satisfaction? If it leaves this intent out, it's time to raise some questions and concerns.

Also, if it seems as if a lawyer drafted the terms, you can assume that the manufacturer did not come up with these terms themselves. You can also assume that the warranty is simply a gesture, and not a true representation of their customer service. You'll likely be left to deal with any problems on your own if and when they arise.


Ask questions. Don't leave any stone unturned. Ask the manufacturer about standard scenarios and common problems. Come prepared with experiences from other owners of mobile medical units. What happens if the roof leaks or a tire blows? What are the standard procedures for utilizing the warranty?


Listen carefully. If your questions are not met with clear, definitive answers, it is likely that they'll be just as wishy-washy when you call them with an issue.
Pre-Inspection Planning
Finding the right used mobile medical clinic starts with following a pre-inspection plan that includes the following steps:
Establish your budget for the cost of the unit
Determine your must-have equipment, capabilities and other specifics
Create a list of pre-owned mobile medical units to see
Plan an on-site visit to inspect the vehicle
Request maintenance records
Perform a physical inspection of the unit
Mission Mobile Medical has helped an extensive list of clients find the right pre-owned mobile health vehicle. From our experience, we've developed an Ultimate Inventory Guide that combines all of the information you'll need to ensure you're making the right decision.
3. Planning Your Mobile Health Tour
If this is your first time mobilizing your medical services, it is likely that you're starting out with a limited patient network in the areas you're visiting and zero visibility. This brings us to the third and final step before wheels up – that is, planning out the details of your mobile health tour, including how you're going to fund your program, market to these communities, and build relationships with new patients to keep them coming back.
Fundraising
Fundraising is an important factor in this part of the process. You may have given a lot of thought to how you're going to afford the purchase or lease of your mobile health clinic, but not quite as much to how you're going to financially support the ongoing efforts, operations and maintenance of your program. Partnering with a team that can help you with your fundraising efforts to collect enough funds to launch and maintain your mobile health services is the best way to accomplish your mission. Learn in-depth on how you can fundraise for your mobile clinic with our guide here!
Marketing Your Mobile Medical Program
With the financial backing to get started, the next piece of the puzzle is to advertise your program. This step starts with the mobile medical vehicle itself. Customize your unit by wrapping it with your branding to create visual appeal and make it easy for new patients to locate. You want to choose a design that catches the eye and appears inviting to your patients.
While the right exterior design can work as an advertising tactic on its own, it is still important to create a strategic marketing plan for your mobile health program. Devise a strategy that will allow you to build relationships with your patients and encourage them to recommend your services to friends and family. By centering your marketing goals around providing the best care possible to your patients, your days will quickly become booked solid.
Another effective way to reach communities and spread the word about your mobile medical services is to team up with organizations within these communities. Local clinics, rehabilitation centers, food pantries, and other community centers are all great partners to work with in order to get started on your mission. For more information on how to market your mobile clinic effectively and get the word out, check out our 6-step guide!
Mobile Medical Regulations
You've purchased and rebranded your mobile medical unit, scouted the locations and communities you plan to visit, and created a practical, but effective game plan for your mobile health tour. Now it's time to turn the key, start your engines and hit the road. Right?
Wrong. There is one more vital step that should not be overlooked. Making sure you are fully aware of all the mobile medical laws and regulations for each place you'll be visiting is one of the most important factors to determine before you leave town in your mobile medical vehicle.
Every state has its own set of rules and regulations for operating a mobile medical program. Some states require a permit, others do not. Certain states require you to have general liability insurance or a written procedure for emergencies. The requirements vary. That's why it is critical to a successful mission to ensure that you and your team have covered all bases when it comes to what you need to safely and legally provide your medical services. Our team further outlines mobile medical clinic regulations by state here and mobile dental clinic regulations by state here.
Benefits of Starting a Mobile Medical Program
The mobile health industry is becoming more and more accessible to healthcare providers across the country. With the knowledge we've provided above and the guidance from specialty vehicle experts, like the team here at Mission Mobile Medical, mobilizing your healthcare services can be accomplished in a more cost-effective and easier way than ever before.
Starting your own mobile medical program begins with knowing where you want to go, who you want to serve, and what services you want to provide. However, finding success with your mobile health clinic begins with knowing your "why".
The following is a list of benefits of starting a mobile medical clinic to help you set your wheels in motion:
1. Provide reliable care to underserved, vulnerable populations.
In many rural areas across the nation, traveling to the nearest hospital or medical facility isn't feasible. With the closest medical offices being hundreds of miles away, patients are unable to miss work, find childcare or rearrange their schedules to seek care, such as routine check-ups, tests, and screenings. The most essential preventative services become a burden and without them, easily avoidable issues can lead to more severe health issues.
Mobile healthcare allows patients in these circumstances access the care they need in a more convenient way. By bringing the medical facilities to them on a regular schedule, you can remove the obstacles standing in the way of these patients getting the basic care they need.
2. Mobile medical clinics are versatile and innovative.
The mobile medical industry is innovative and versatile by nature. As it continues to grow and expand at an accelerated pace, cutting-edge technologies and capabilities are introduced to open up more advanced opportunities for healthcare providers.
For each sector of the medical world, the possibilities are endless when you mobilize your services. Mobile clinics are now available for dental practices, mammographic screenings, prenatal to postnatal care and even surgeries. The versatility that mobile medical provides is invaluable.
Additionally, renting or leasing a pre-owned mobile medical asset gives you the freedom to rethink your program at any given time. Upon returning your unit once your lease or rental agreement concludes, you can start your next tour with a different approach. Mobile medical allows you to try new things and continuously improve.
3. It's a lucrative business opportunity.
Expanding your medical practice to offer mobile services is also a gainful business opportunity. According to the National Center of Biotechnical Information, 12.4% of the country's population currently find it difficult to visit a doctor. To put this into perspective, this percentage accounts for 40.7 million people that could benefit immensely from a mobile medical service frequenting their area.
With such a colossal amount of potential customers to target, the opportunity to expand the growth of your medical practice is too great to pass up. You can capitalize on this opportunity while offering an indispensable service that these areas would not have received otherwise.
Additionally, a mobile medical vehicle advertises itself and works as a lead generating machine. As you drive from town to town visiting patients and setting up shop, you're placing your business in front of new sets of eyes and spreading awareness. A three month program can generate a substantial amount of new business for your medical practice and ultimately, pay off your initial investment.
4. It's a cost-effective solution.
For many hospitals or other medical practices, the cost of building a permanent facility is impossible to afford. Not to mention the expenses of hiring the specialized staff and purchasing all of the necessary tools, supplies, and apparatuses this field of medicine requires. The price becomes too high. This is especially true if there are not enough patients to warrant the implementation of this specialty service. Sadly, the patients that do require the service are either forced to travel to seek care elsewhere, or leave their needs neglected.
Mobile medical clinics offer an affordable option for these medical practices to expand on site to provide specialty services and make sure each member of their community is able to receive the care they need. Well-resourced hospitals often have functioning mobile health units that are not being used that are available to rent for a reasonable price. With the help of a trusted partner, like Mission Mobile Medical, it's easy to find the resources you need within the right budget.
5. Deliver care and convenience.
Have you ever found yourself sitting for hours in a crowded waiting room? Your doctor ordered a "quick" blood test for a basic, routine screening. It's not so quick, however, when the only time you're available to go seems to be the same time for everyone in your city.
Mobile medical services offer a convenient way for your patients to handle the basics. Routine testing, exams, and screenings can be done quickly and more efficiently to eliminate long lines and waiting rooms.
You'll also benefit from the convenient nature of mobile medical services. You'll reduce downtime in between appointments and you're also likely to have fewer cancelations, since you'll be bringing your services directly to the patient.
In Conclusion
Starting your own mobile health clinic doesn't have to be a challenge as long as you establish your goals and partner with the right team to set your mobile program up for success. Mission Mobile Medical is dedicated to helping you bring your vision to life, so that you can better serve your community.
Working closely with healthcare providers over the years as they set out into this unfamiliar territory has provided us with in-depth insight into the process. It is our passion to help others successfully launch their own mobile health clinics. As your partner, we'll guide you through each step of the journey to ensure your mobile medical program is exactly what you envisioned!
The road to mobile medical has its ups and downs, but the end goal is worth every bump along the way!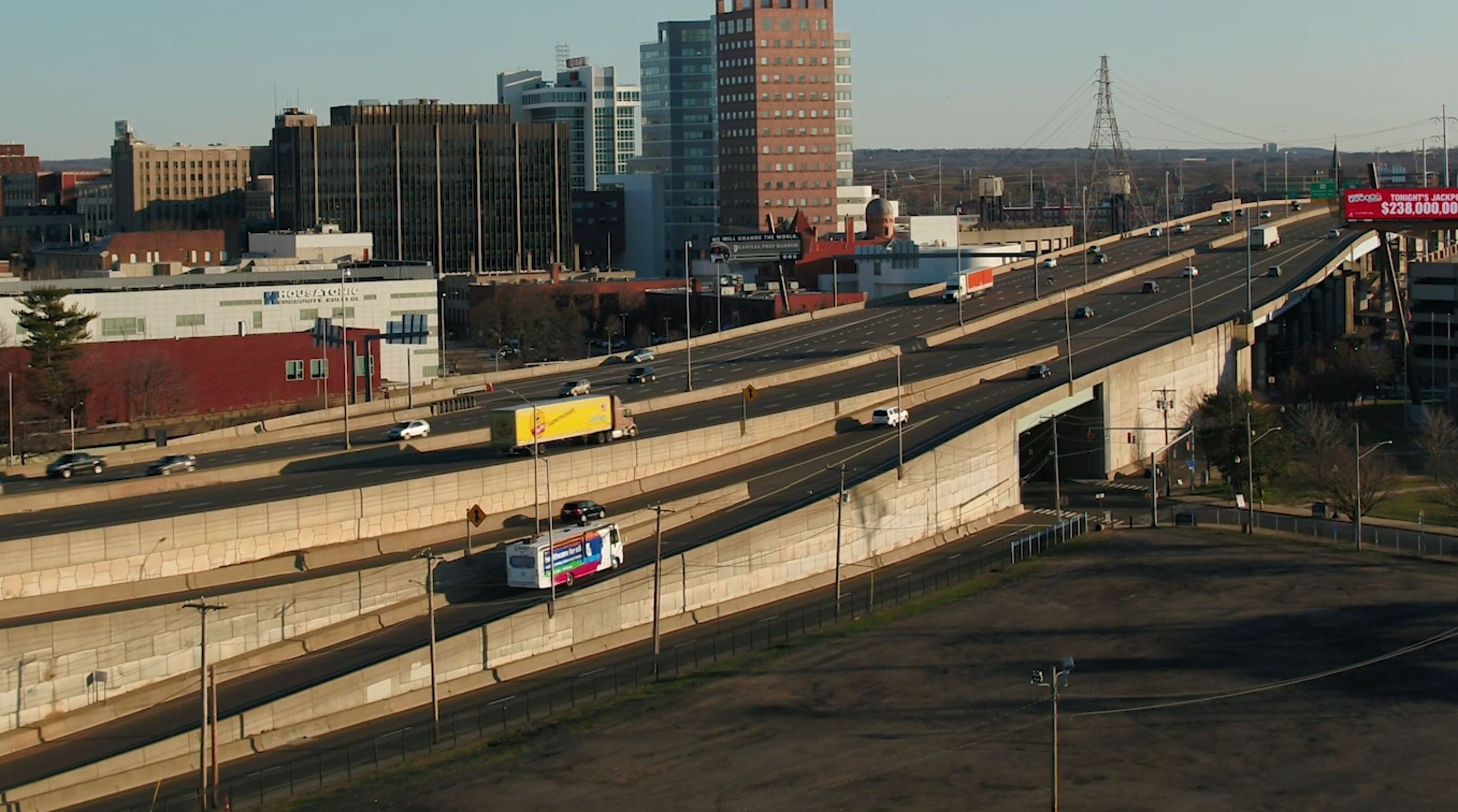 Healthcare is a basic necessity of life, but unfortunately, underserved communities and populations often face barriers that prevent them from...
Read More