LuminUltra is a biological diagnostic testing company and a global leader in testing development. They're also one of Mission Mobile Medical's esteemed clients for which we were able to demonstrate our full life-cycle program and partnership capabilities.

When LuminUltra approached us in August 2020 amidst the ongoing COVID-19 pandemic, they were in need of immediate support in procuring reliable mobile testing laboratories. We quickly sourced 4 brand new Featherlite trailers as the platforms for the LuminUltra mobile labs and began implementation for their custom requirements, including appropriate power, refrigeration, and biosafety hoods. We also installed PCR testing equipment in a manner that offers maximum protection for this highly sensitive machinery while in transit.

In a final and critical display of our abilities, our operations team deployed a total of 4 operators (one per mobile laboratory) to not only transport the units to hotspots across the country, but provide logistic support on-site. As we forge ahead into 2021 and onwards, we're excited to expand our partnership with LuminUltra and continue providing operations and logistics support as they progress in their mission to offer fast and accurate testing solutions.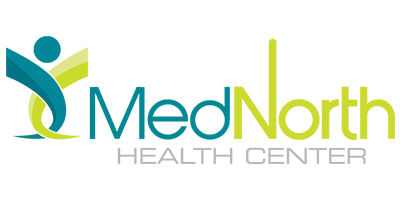 MedNorth is not only a full-service healthcare provider, but a team of frontline superheroes who have played a major role in their community throughout the ongoing COVID-19 pandemic. For this Wilmington, North Carolina based client, the Mission Mobile team acted fast to provide a complete turn-key solution in under 30 days.

The MedNorth staff reached out to us in desperate need of a way to segregate COVID testing patients from their usual patient flow. Upon receiving their requirements, our team got right to work in securing a powered cab and chassis mobile medical clinic. We assisted in the initial setup in their parking lot and worked through several iterations of patient flows, while coordinating appropriate power supply. Mission Mobile Medical was able to provide an order of magnitude upgrade to the pre-mobile clinic setup.

Our partnership with MedNorth is a true testament to our incredibly efficient, hands-on process and has had a direct influence on our growth. In fact, a testimonial from MedNorth's CEO is what led to our acquisition of another client in Eastern North Carolina with delivery expected in March 2021.